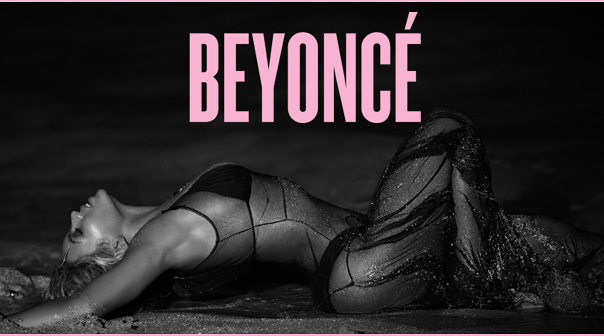 Via JonAli
For those of you living under a rock, Beyoncé dropped a surprise studio album exclusively to iTunes this past Friday. Members of the beyhive are certainly buzzing now.
The visual album is titled BEYONCÉ, featuring 14 songs and 17 music videos. The 32-year-old diva collaborated with a number of artists including, Jay Z, Timbaland, Justin Timberlake, Pharrell, Drake, The-Dream, Sia, Miguel and Frank Ocean. Her daughter Blue Ivy even manages to make an appearance on the visual album.
Beyoncé explains the secrecy behind the album, "I didn't want to release my music the way I've done it. I am bored with that. I feel like I am able to speak directly to my fans. There's so much that gets between the music, the artist and the fans. I felt like I didn't want anybody to give the message when my record is coming out. I just want this to come out when it's ready and from me to my fans." (Via
E!
)
All hail to the Queen Bey! Done. No one else should even try now. I think I'm still in shock. You can buy your copy of Beyoncé's visual album for $15.99 exclusively on
iTunes
(now
that's
a deal). The tracks will be available for individual purchase on December 20, and a CD/DVD combo will soon follow. The double disc combo will be in stores just in time for the holidays.
I'm in love with everything I've hear so far and I can't wait to have a physical copy of the work in my hands. Bey has definitely broken records. The album has already sold over 800,000 copies worldwide. AMAZING. Just magnificent. It has just been announced that "XO" and "Drunk in Love" featuring JAY Z will be the official lead singles from the album. 2014 Grammys + Beyoncé = Winning!
Check out the music videos from the album BEYONCÉ below. Enjoy!
"Drunk in Love"
"XO"
Source: E!