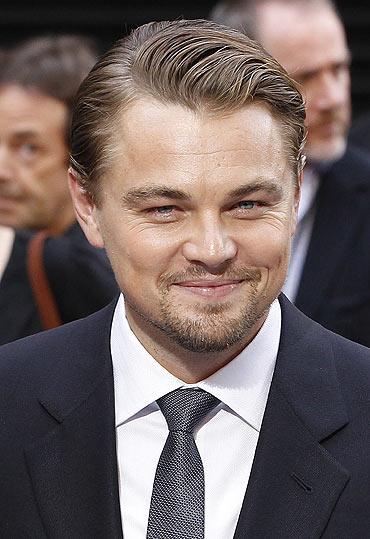 However, he'll be working behind the camera. HBO is currently working on a drama series based on, "Beat the Reaper", a novel by Josh Bazell. DiCaprio will be executive-producing the series.

Also in on the project are screenwriters of Ocean's Thirteen Brian Koppleman and David Levien as co-executive producers. Leonardo DiCaprio also has a production company, Appian Way. Didn't even know about that! From Appian Way, there will also be more executive hands on the project.

The novel by Josh Bazell is about a medical resident in the Federal Witness Protection Program, who describes his history as a mafia hit-man through a series of flashbacks. In the present time, he must save a mob acquaintance from his past in order to prevent him from revealing the resident's location to the local crime boss. Now that sounds good. HBO is also home to the series Boardwalk Empire, which is amazing from what I've heard. So I'm sure this show-to-be will fit right in. It sounds like it'll be a good drama.

Will you be tuning in?
Source: Omg