The hit CW show The Vampries Diaries, will be bringing a new character to the show. Bonnie's already on to the next one! Looks like a new love interest will be coming her way soon. The new "bad boy" will be Robert Ri'chard who was on Veronica Mars, and One on One. Ri'chard will be playing the potentially recurring role of Jamie, when the show returns from it's break in January, E! has it.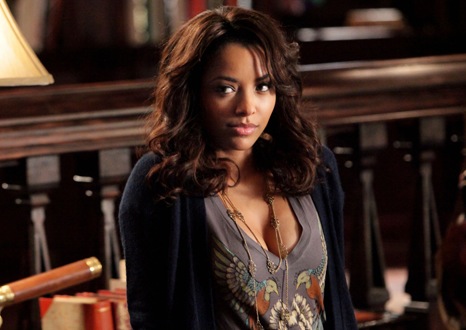 Kat Graham as Bonnie
"Bonnie and Elena go on a little road trip. Described as handsome and a little rough around the edges, Bonnie immediately takes an interest in Jamie." Okay, I see you! But really though, I was liking the interracial dating (Bonnie and Jeremy).
Why they gotta go and but the only two black people together again?
Look out for Robert Ri'chard in episode 12, along with Girlfriends co-star Persia White who will be playing Abby Bennett, Bonnie's mother.
This should be interesting. Not sure how I feel about this new love connection thing though. But I'll give it to the writers, the story lines just keep getting better and better. And don't forget to look for Robert Ri'chard and Persia White in The Vampire Diaries returning January 5th on the CW!

Source: E!