Here are some movies opening today.
Conan The Barbarian
, starring Jason Momoa
"The tale of Conan the Cimmerian and his adventures across the continent of Hyboria on a quest to avenge the murder of his father and the slaughter of his village." (
IMDb
)
Take a look at the trailer
Spy Kids: All the Time in the World in 4D
, starring Jessica Alba and Joel McHale
This is a good one for the kiddies (But if you ask me, I personally think they should of stopped with the second movie).
"A retired spy is called back into action, and to bond with her new step-children, she invites them along for the adventure to stop the evil Timekeeper from taking over the world." (
IMDb
)
Click here for the trailer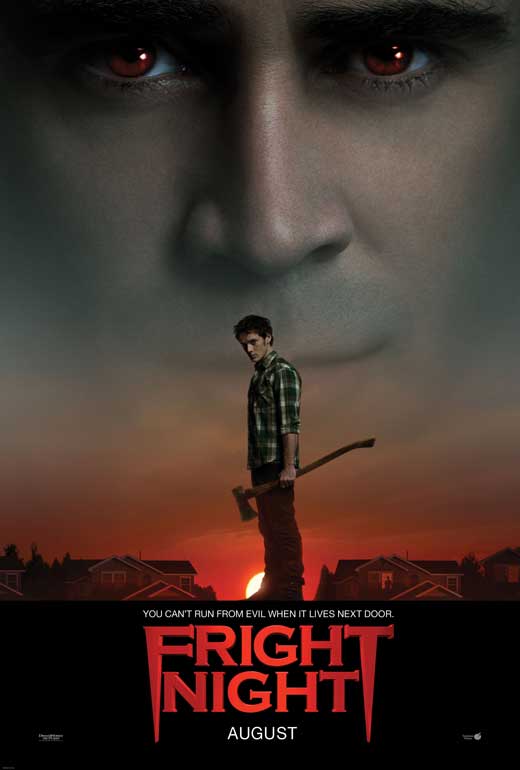 Fright Night
, starring Colin Farrell
"A teenager suspects that his new neighbor is a vampire." (
IMDb
)
Click here for the trailer
One Day
, starring Anne Hathaway and Jim Sturgess
"After spending the night together on the night of their college graduation Dexter and Em are shown each year on the same date to see where they are in their lives. They are sometimes together, sometimes not, on that day." (
IMDb
)
I haven't seen Jim Sturgess in anything really since
Across The Universe
. So I'm thinking I may want to see this. Take a look at the trailer below.
Source: IMDb